Skip to Content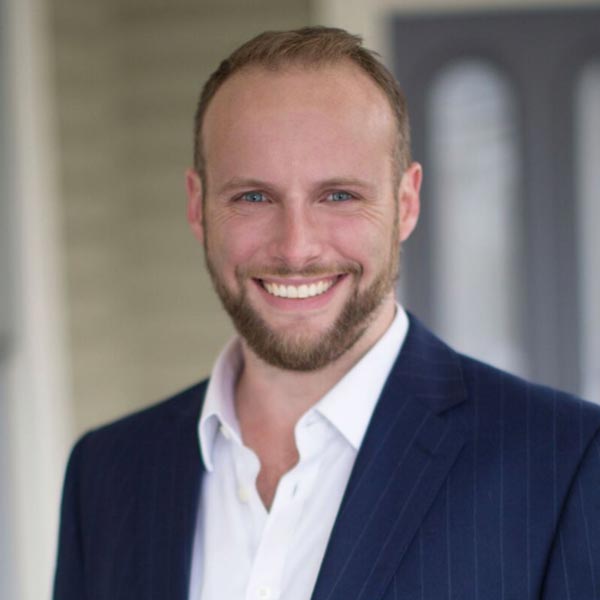 About
Originally from Stirling in Scotland, I moved to Jacksonville in the summer of 2016, to be with my wife who is a Jacksonville native. In Scotland I completed a bachelors degree in Environmental Sciences and then went on to found and operate a Private Hire/Taxi company in Stirling, which I continued to manage for 7 years, right up until moving to Florida. Prior to my move I sold the business and, I am happy to say, it is still alive and well with its
new owner.
Having moved permanently to Florida, I then had the rare opportunity to pursue any career I chose. With a mixture of good fortune, and taking the advice of family and new friends, I began my career in Real Estate. This afforded me many of the same responsibilities and opportunities that being self employed had offered me back in Scotland.
I initially began working for a small family owned Real Estate company in Jacksonville. I spent 18 months with this agency before the opportunity came about to work for Welch Team, Keller Williams. The timing could not have been better and I jumped at the chance to work with a team of individuals who shared a common bond of work excellence, passion, drive, and professionalism. There are many standout qualities associated with Welch Team, but what appealed to me most was the standard of education and knowledge that the team holds itself to. Knowing "enough" to do your job is simply not good enough. As self-proclaimed industry leaders and experts we are constantly looking for ways to evolve and stay at the top of the game, giving our customers better value and a superior real estate experience, regardless of whether they are buying, selling, or investing. An example of this constant striving to improve would be the fact that I was actively supported in my wish to become a "Nocatee Certified Agent," which allowed me greater knowledge and insight into one of the fastest growing residential communities in America.
As a born and bred Scotsman, I am very proud of my heritage and the culture that I come from, and now represent here in Florida – it is certainly not uncommon to see me wearing my kilt, just give me a reason! That being said I truly love the Florida lifestyle and the people of North East Florida in particular. Their attitudes and positive outlook match my own. With that in mind I look forward with an honest excitement to my career in Real Estate in this great part of the world.
Languages
Beautiful Properties in Northeast Florida